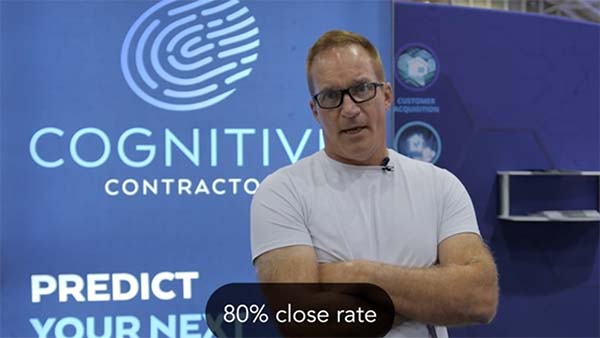 ---
Ron Sams
"Cognitive Contractor was a big part of our success. Unbelievable, the quality of leads that they provided."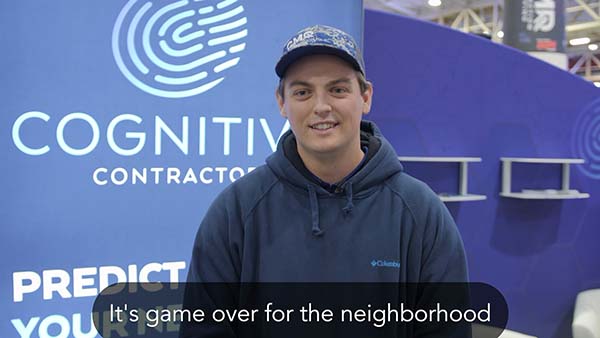 ---
Jacob Golec
"We work it then we start working the referrals and at that point, it's game over for the neighborhood."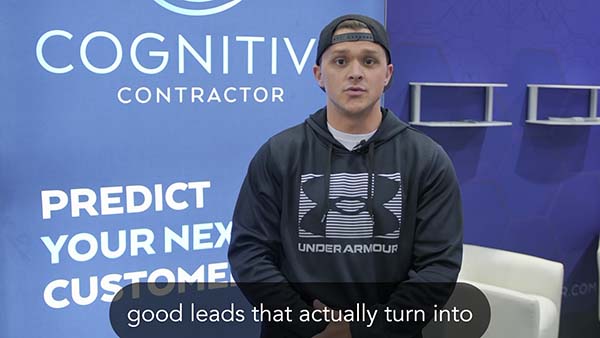 ---
Kevin Hennings
"Cognitive Contractor has opened up the floodgates..." and "has made it into one streamlined service.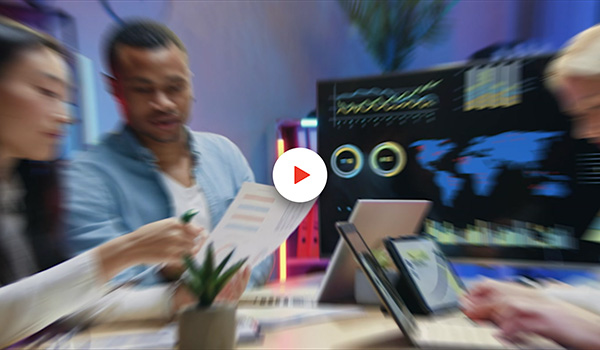 ---
About Cognitive Contractor
Discover more about what we do and what you can expect from Cognitive Contractor.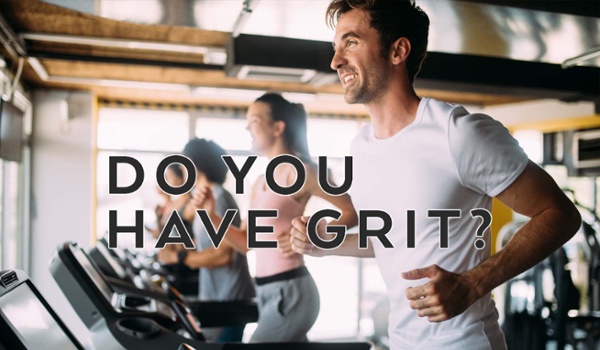 ---
Recruiting Strategies
Learn all about the qualities that make a good sales hire and where you can go to find the best candidates.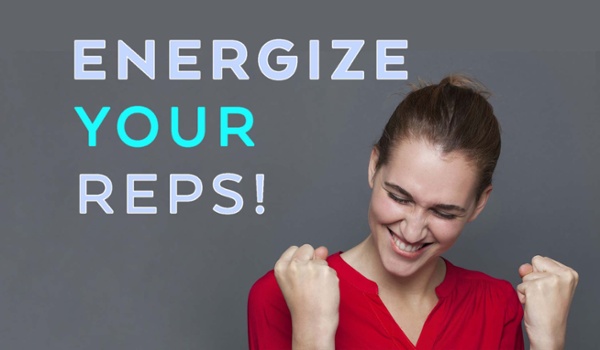 ---
Motivate Your Team
Get your sales team energized with competitions, incentives, and pay structures that make sense.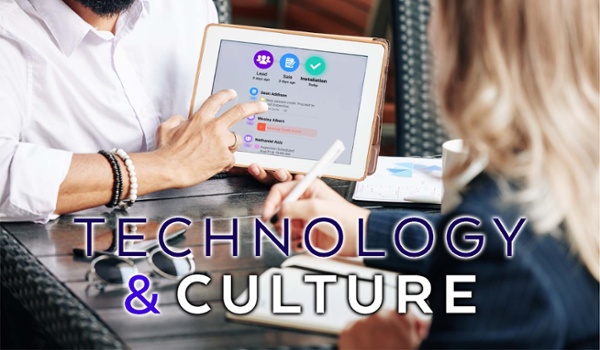 ---
Technology & Culture
Empower your sales team with useful technology and inspire them with a positive culture.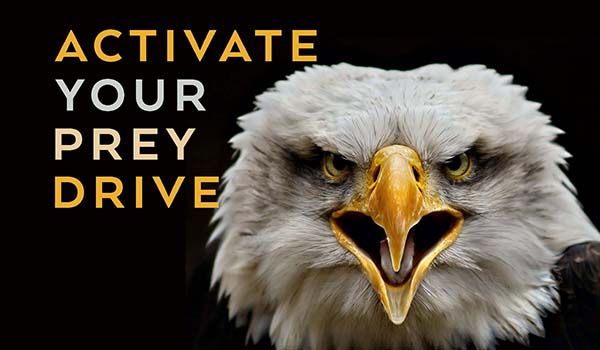 ---
Traditional Thinking
Start with the low hanging fruit: strategies to grow revenue and activate the prey drive in your sales reps.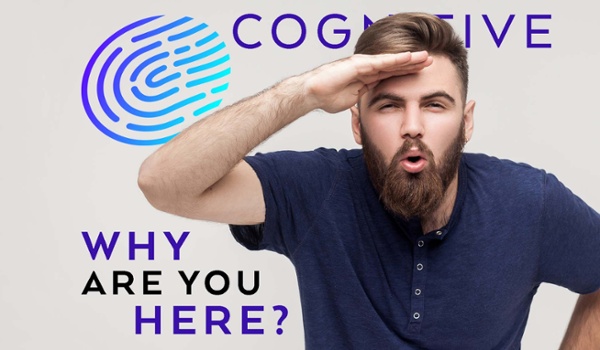 ---
Why Are You Here?
We really want to know why you are here in order to help you overcome the barriers that limit roofing and solar sales.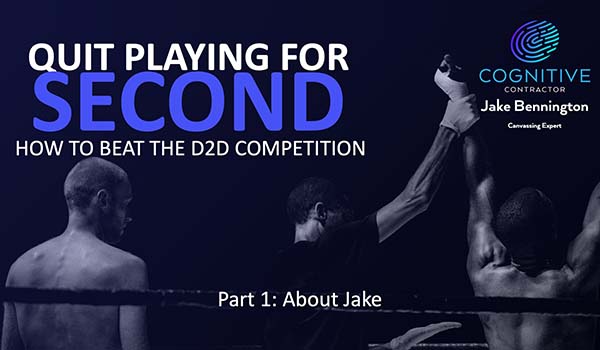 ---
About Jake
Jake has a lot of experience with D2D canvassing and sales management. Check out what he has to offer.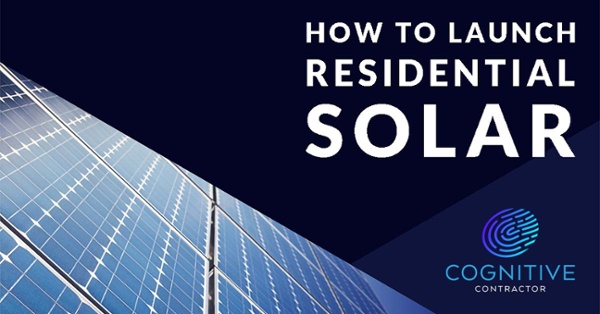 ---
When expanding into a new market, adding products or services, or launching residential solar, identify households that match your ideal customer profile.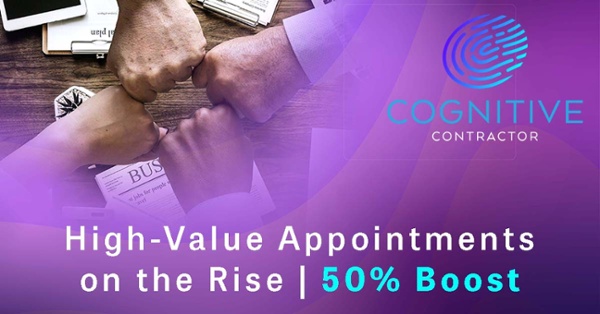 ---
Cognitive Contractor boosted client revenue by targeting homes that meet specific criteria, match their ideal customer profile, and have a high-likelihood of closing.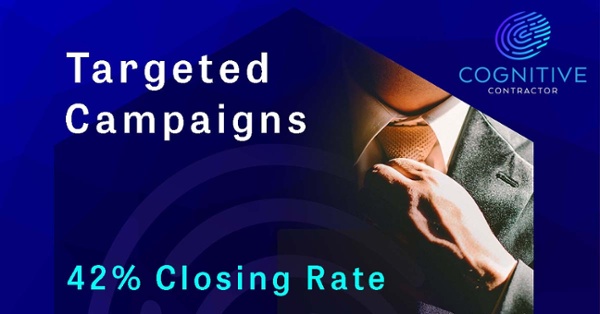 ---
Cognitive helped this client target through exclusion by eliminating homes that had already been replaced, and areas that were not impacted by the storm.
---
We helped our client maximize storm-related opportunities by targeting and engaging ideal prospects, setting appointments, and optimizing sales efficiency.
Stay up to date on the latest at Cognitive Contractor.