We provide innovative solutions for the challenges faced by contractors.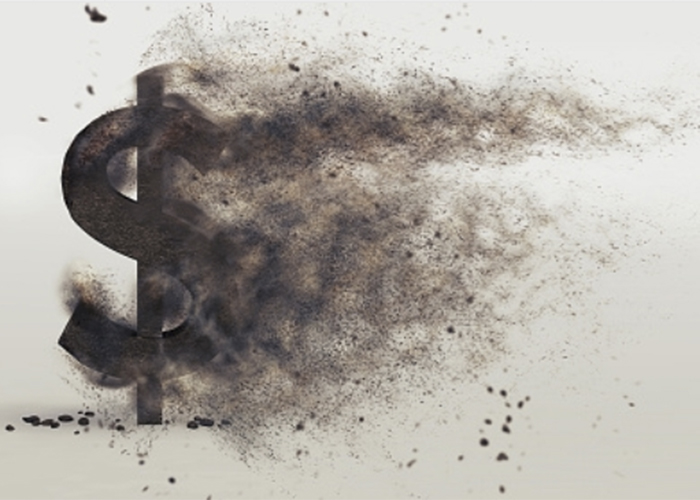 Missed Opportunities?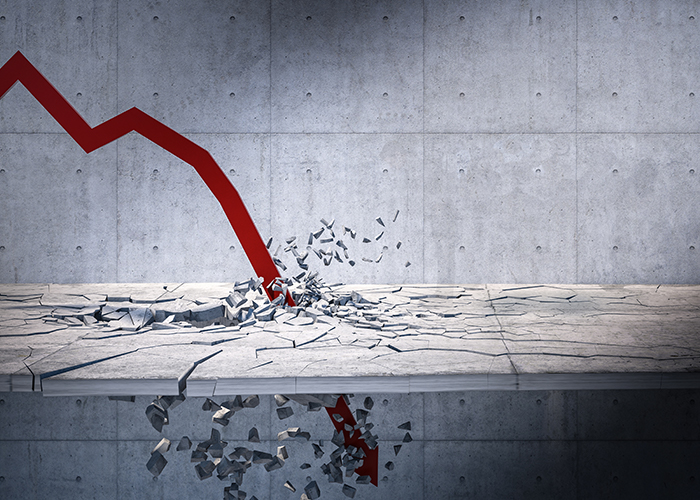 Low Productivity?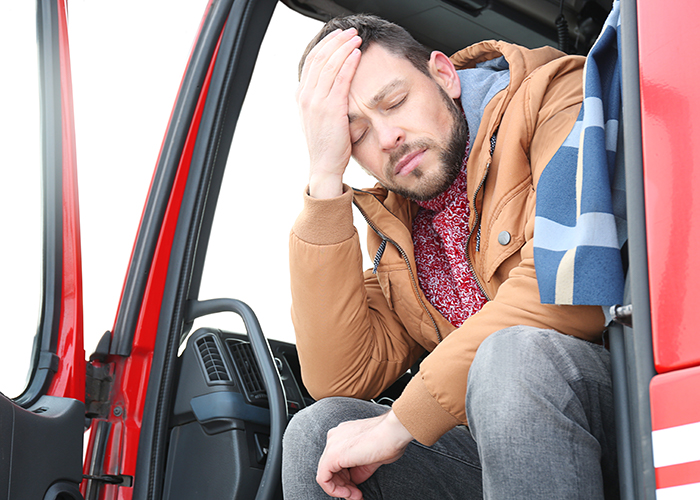 Bad Leads?
Predict your next customer.
Don't rely on gut decisions. Cognitive Contractor predicts your next sale with impressive accuracy by using artificial intelligence and a data-driven, analytical approach.
Understand your audience.
Your customers have attributes in common. When analyzed, it reveals new prospects who are a perfect match for the solutions and value you provide.
Identify your qualified prospects.
We identify prospects in your market that look like your ideal customer and have a high probability to convert. We achieve this by using Big Data, Artificial Intelligence, and advanced Machine Learning techniques.
Maximize your revenue.
Your profits grow as all marketing and sales efforts are targeted to homeowners who rank the highest based on your goals.
Personalize your brand engagement.
We implement campaigns that take a personalized approach and adapt the content to fit the array of personas that make up your ideal customer.
Target with multi-channel campaigns.
We rely on the data to indicate which channels are most-likely to engage your prospects. Our segmented, direct-to-consumer campaigns convert much more quickly than traditional marketing and result in appointments that are easy to close.
Keep your leads warm.
Our campaigns engage prospects through multiple touch points across their favorite channels and warms them up to your brand and value proposition. We keep the prospect informed until the deal is won so that you'll never have to cold call again.
Is Cognitive Contractor a good fit for my company?
Are you a contractor with annual revenue that exceeds 20MM?
Are you currently spending over 100K each year on marketing?
Does your sales process involve outbound calls to cold leads?
Do you have frustrated sales reps struggling to close difficult appointments?
Is the average profit per customer far too low?
A data-driven approach with Cognitive Contractor will skyrocket the overall productivity for every rep and sales-related activity; including canvassing, scheduling, and running sales appointments. We can help you focus the entire team on qualified leads, hot prospects, and high-value opportunities.
How is Cognitive Contractor better than other marketing solutions?
If your existing solution relies on traditional marketing strategies, you are spending too much of the marketing budget on broad campaigns. Casting such a wide net is detrimental to your marketing ROI. Some agencies and strategies promise better ROI by focusing campaigns on "ideal" customer personas. We believe this is entirely insufficient. Customer personas are helpful when choosing the best channels or when creating engaging content. Nothing else exists today that outperforms targeted marketing campaigns focused on high-value opportunities that are specifically identified using artificial intelligence.
How is Cognitive Contractor different from traditional marketing agencies?
While Cognitive Contractor does provide the implementation of targeted, multi-channel marketing campaigns, we are first and foremost a problem solver for blue-collar industries. We provide a consultative and collaborative service that finds big answers using data analytics, artificial intelligence, and machine learning technologies. We provide solutions that have already been proven and presented as case studies and we urge you to take a look. Most marketing agencies specialize in traditional methods and broad strategies. Many of the top contractors in the US have longstanding relationships with these kinds of agencies and are noticing a decline in performance. When companies reach a growth plateau or when traditional marketing fails to stay ahead of the changing landscape, Cognitive Contractor is eager to consult with you and devise a data-driven strategy customized and refined to perform at the highest level.
How does Cognitive Contractor acquire data?
We acquire data directly from our clients as it pertains to their business objectives and the solutions we provide. Your first-party data contains valuable attributes when building a customer profile. For the most accurate predictive model, we enrich your first-party data with attributes from third-party datasets. This also helps to verify the integrity of your historical data. The broad combination of attributes results in higher accuracy for identifying qualified prospects.
Will my first-party data work?
The answer is yes. The value of your historical customer data and attributes pertaining to lost opportunities weigh heavily when determining your ideal customer profile and when building a model that identifies prospects and high-value opportunities. We'll be able to identify the quality and integrity of your data. Whether your first-party data is sublime or if it is incomplete, either way, we will supplement and enrich your data with attributes we acquire from third-party datasets. Contact us directly to schedule a consultation.
ALGORITHM
An algorithm is a step-by-step procedure for solving logical or mathematical problems. Like a recipe, these algorithms are tested, modified, and optimized by our data scientists to provide the best results for the desired outcome.
ARTIFICIAL INTELLIGENCE
Artificial intelligence, broadly defined, refers to a machine, program, or system that exhibits traits associated with human behavior, like learning and problem solving. At Cognitive Contractor, AI is especially valuable because it identifies trends that would be impossible for a human to recognize.
BIG DATA
Big data refers to extremely large datasets that contain consumer, business, and household attributes. We use it to enrich and validate your data as it relates to your business objective.
COLD LEAD
A cold lead is a contact you have not previously engaged, has never shown any interest in your product or service, and is most-likely unfamiliar with your brand and your value proposition.
CONTACT
The very top of the marketing funnel is made up of contacts. Just like in your phone, a contact is a record that personally identifies an individual and includes name, email, address etc. Traditionally, contact details are acquired through broad, brand awareness campaigns that drive consumers to provide their contact info through an online form and also from those who signed up to receive your newsletter. Fortunately there is a better way. Cognitive Contractor goes several steps further and identifies the contacts who need the services you provide, fit your customer profile, and are located within your service area.
CUSTOMER PERSONA
Customer personas are fictional, generalized characters that encompass the various needs, goals, and observed behavior patterns among your customers. Recognizing personas allows for marketing content to be highly customized and targeted to these groups. Cognitive Contractor advances our targeted campaigns even further by identifying an array of customer personas, delivering effective content for each, and engaging through their preferred channels.
CUSTOMER PROFILE
The customer profile is a mathematical model of your ideal customer. Cognitive Contractor collaborates with each client to build customer profiles that are specific to your unique goals, previous customer trends, and other desirable outcomes.
LEAD
A lead is a contact who has shown some initial interest in your product or service, usually concluded by an interaction with your website or your business.
MACHINE LEARNING
Machine learning is a process that applies algorithms in artificial intelligence to systems, enabling that system to learn, optimize, and solve problems based on experience or additional data without being explicitly programmed. Cognitive Contractor employs machine learning within our predictive process, increasing the accuracy of our results over time.
OPPORTUNITY
An opportunity is a contact within your sales funnel that has been associated with a potential closing value, like a pending contract amount, usually called a deal. Based on data science, Cognitive Contractor is able to define opportunities prior to any marketing or sales efforts by accurately predicting the potential value of consumers in your market. In doing so, we save sales reps an enormous amount of time and effort better spent focused on ideal opportunities. The most enticing results for contractors is how it maximizes marketing ROI and drives revenue growth.
PREDICTIVE MODEL
A predictive model is the result of a mathematical process using advanced algorithms in artificial intelligence to forecast the likelihood of future results. We create and apply custom models for our clients that solve for their specific business objectives.
PROSPECT
A prospect is a lead that has been qualified. Traditionally, this means the prospect has been identified by a human from a sales call. The prospect is matched on key qualities, assumed to benefit from the service, and speculated to have the authority to make a purchase. This subjective and error-prone process is very slow and highly inaccurate. Consider the Cognitive approach. We qualify thousands of leads everyday for our clients, identifying and qualifying the best prospects prior to any marketing or sales efforts.
TARGET
Targets are qualified leads (prospects) with a high-value revenue potential and a high-likelihood to convert. We work with our clients to implement direct marketing campaigns that focus on targets identified with artificial intelligence.
WARM LEAD
A warm lead is already familiar with your brand and aware of your value proposition, having been engaged by marketing content through multiple channels. Warm leads grow cold if they lose interest or forget about your brand. Our strategy stays focused on qualified prospects and keeps leads warm until they become your customer.